How to convert MP3 to M4R iPhone Ringtone?: The audio format of all the ringtones are in the MP3 format only. In iPhones, the audio format accepted is M4R, so it is required that all the ringtones need to be converted to M4R for listening. Try all the MP3 ringtones to convert into M4R format, for listening on your iPhone which is quite easy and consumes very little time.
Process to convert MP3 to M4R iPhone ringtone
The process of converting MP3 to M4R iPhone ringtones can be in two types that is with the help of iTunes and without that. Lets check the two types of conversions in step-by-step process.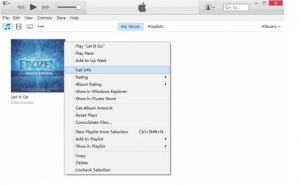 Conversion through iTunes
First launch the iTunes store than search if MP3 is present in case not there just try to add it in iTunes.

Now just choose the song for converting with a right click and select 'Get Info' option present there.

Then click on the 'Options' tab, then set both the start as well as end time and click 'Ok'.

Then click on the 'file' menu and a drop down appears, then choose the option 'convert' then 'create AAC version'.

Then just right click on the AAC file which is created and then choose it in the windows explorer. 

Now it is essential to change the extension to iPhone that is .m4a to .m4r, then open iTunes to delete the MP3 along with AAC files.

Then connect iPhone after that click on the 'Device' tab in the iTunes, now check the "manually manage videos" present in the right side panel.

Then on the left side, click on the 'Tones' option, present in 'My Device', and drag the .m4R file into the iTunes library. 

Now the ringtone is added into the iPhone device.
Check: Myxer Ringtones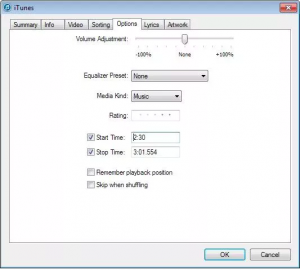 Conversion without iTunes
Converting MP3 to M4R without iTunes need the help of application and there are many applications available. One such application is iMyFone TunesMate, which makes the work quite simpler.
In the first step, it is required to connect iPhone to the PC and then start the iMyFone TunesMate application.

Now in the application, click on the 'Music' tab available there and select the option 'Ringtones' from the menu displayed on the left side.

Then on the right side there are various options available, from which select the option 'Ringtone Maker'.

Now, just select the song for which conversion need to be done.

In case if the song is present in the computer then select 'Local Music', but if it is present in the iPhone then select 'Device music'.

Now the song starts playing, so use the application and select the start, end times for a song.

Then choose 'Ringtone Audition' for listening to the song and then save it by choosing the option 'Save to device'.
In the above mentioned process, aMP3 audio file is converted to the M4R audio format. So users can select any one process as per their wish.