The 7 best iTunes Alternatives for Mac, Windows, iPod, iPhone and Linux: iTunes one of the most popular application developed and been using by the iPhone users since a decade or even more. It offered good performance earlier when it came into existence, later on the situation changed as there are certain issues that are being faced by the users. One of the most important facts, which made iPhone or iPod or iPad users to look for an alternative, is its time consuming process during the functions such as syncing, backing up and restoring. The other fact that as major impact on looking for alternatives is that data can be transferred from iTunes to iOS operating device, but user will not be able to transfer between two iOs devices or even to a computer.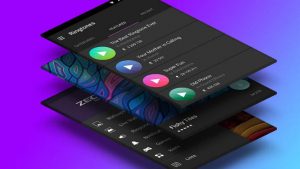 The 7 best iTunes Alternatives for Windows, Mac and Linux
The above discussed reasons made an user to look out for the iTunes alternatives for windows, mac and Linux. So, that user will be able to use quite easily and in little time at the same time they will be flexible to use also. Here is the list of 7 best iTunes Alternatives for Windows, Mac and Linux:
AnyTrans is one of the best alternatives for the iTunes application, which has one of the great benefits that is it enables to transfer the music in two way method. So, users will be able to transfer music between iTunes library as well as iOS devices.  Users will be able to turn any music file into a custom ringtone for iPhone. 
Clementine
Clementine is yet another best alternatives to the iTunes application which offers cross platform features for managing music library. This application has got some of the wonderful and attractive features with high quality music for users to enjoy using this application. One of the great benefit is that this application is completely free.
Fidelia
Fidelia is also one of the best alternative application for the iTunes application and is one of the amazing music tool. This has got an extra-ordinary design which is not only exquisite but also awesome with its ground-breaking features. This is developed using iZotopes cutting edge technology.
MusicBee
MusicBee also tops in the best alternative application for the iTunes and comes with attractive features. This app can immediately be able to import music library from iTunes app and at the same time it is quite highly customizable, with a benefit of seamless user interface.
Gihosoft IManager
Gihosoft IManager also stands in the competition of alternative application for iTunes with quite best features that attracts its users.  One of the advantages of this app, is that it allows the users to transfer data between iOS devices as well as PC. 
MediaMonkey
MediaMonkey can be said as one of the best alternative application of iTunes and manages the music files in a better way. One of the best features is that this app looks similar to iTunes even in terms of UI and is associated with huge number of apps that can be easily sync the content with iOS devices.
MacX Media Trans is an excellent feature-enriched alternative iTunes app, which is packed with amazing set of features. There is no difficulty faced in running this application.
The above mentioned are the 7 best iTunes alternatives for Windows, Mac and Linux operating systems.