Mosquito ringtones – what's all the (Teen) Buzz about: Mosquito ringtones or Teen buzz is one of the popular ringtone that is specifically developed for the teenagers. This is a ringtone which is developed using specific technology that is used to repel loitering teenagers especially during classroom hours. This ringtone emits a constant 17kHz frequency, which will allows the students with incoming text messages on their mobile devices, this does not affect the classroom atmosphere and even teacher will not come to know about these alerts.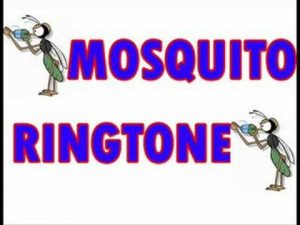 Mosquito ringtone is specially designed for teenagers of 17 khz frequency, because they will be able to hear even a sound of low frequency absolutely clearly. This is one of the perfect ringtone for the teenagers because, only they and their peers will be able to hear this sound. It suits those teenagers who do not want their parents or even teachers to know about the identity of their phone usage, either in class room or during their study hours or night times. 
Mosquito ringtone is first designed for serving the purpose of compound security systems by Howard Stapleton. Using the same technology, this company developed this mosquito ringtone targeting the teenagers. This company is happy for developing this as a ringtone and admitted that the idea is highly entertaining. Even though it is quite against their intellectual property rights, still they sold this as one of the authentic ringtone aiming teenagers. 
Why are mosquito ringtones so special?
As per the researches, it is confirmed that as the age grows on increasing even the hearing problem starts increasing. Thus, it states that a teenager will be able to even hear small and acute sounds, but an adult of 30 or above will not be able to listen and this hearing condition is popularly known as presbycusis.  According this hearing issue, ears will lose the ability to hear small and acute noises that are of certain frequencies. Thus as the age grows, a individual will not be able to hear the sound that specifically mosquito ringtone makes.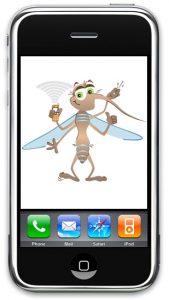 Read More: Free Music Ringtones
The company did not effort to develop mosquito ringtones by putting some magic tricks in order to create it. This ringtone in simpler words can be defined as a plain sound which is specifically developed at high frequency range. One of the facts is that, even this ringtone can be developed by any individual who just own sound editing software or a computer or even a phone speaker for that matter can develop these mosquito ringtones. 
As this is one of the ringtones that is specially developed only for the teenagers, thus it also gained the name as "Teen buzz". Most of the teenagers also like using these ringtones to adult proof their mobile devices. However, these ringtones are proven by themselves as an effective ringtones especially for the people of age group above 30 years. Teenagers are excited to have these mosquito ringtones for their mobile devices so that they can use them to sneak around and at the same time protect their privacy from teachers as well as parents.