How do I Set Individual Ringtones to Contacts on Android?: Ringtones are the tones which alert a user of the phone to answer the call. So, setting a unique tone for every call lets the users to identify who is calling even without looking at the phone. There are huge number of songs, clippings of movies that can be set as ringtones which can be downloaded to the phone and set them. Each phone of different OS, will have its own procedure to set the ringtones for contacts.
Process to set individual ringtones to contacts on Android device
Assigning individual ringtones to contacts on Android device is quite simple and easy. The step-by-step process will be in the following way.
Take the Android device, unlock it and open the phone application present in it.

Now just select the contacts tab present in this application,  where all the contacts are present.

Then search the specific contact for which ringtone need to be set.

Once the contact is selected, just click on the menu icon present on the top right corner.

Then a drop down menu appears, with various options.

In this list, select 'set ringtone' option present in it. 

Then just click on it and a list pre-loaded ringtones appear.

One can choose from the list that appears or just click on the option, 'Add Ringtone'.

Then just select the ringtone of your choice which is already downloaded and present in the device.

Once the required ringtone is selected, then click on the button 'Ok'.

Now the preferred ringtone is assigned for a particular contact and in the same way for all the required contacts, individual ringtones are assigned.
Check: Myxer Free Ringtones
The above process of assigning ringtones to individual contacts is quite simpler and makes the work easy. Identifying a call from the particular contact makes the work pretty easy instead of rushing near the phone always, when involved in busy work. So prioritize the contacts according to the requirement and set the ringtones accordingly.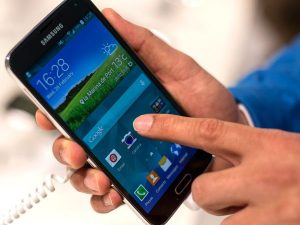 Requirements to set individual ringtones to contacts on Android
Setting individual ringtones to the contacts on Android phone is quite easy, but before that there are some requirements needed. The following are the necessities:
Android device in which ringtones need to set for the contacts.

Select the songs or tones by browsing or through any other means.

The selected songs need to be present in the Android device either they can be shared from other device or downloaded from web.

Its utmost important to save the contact in the phone memory rather than in the sim card, otherwise ringtone cannot be set to the particular contact.

There is no requirement of any third party application to complete the process to set ringtones for individual contacts.
Setting ringtones is pretty simple process if ringtones are already present in the Android device and contacts are saved to the device. Hence, it becomes easier to know who is calling.